I'm so excited to announce that I am a 2023 recipient of an Emerging Artist Grant from the Southeast Minnesota Regional Arts Council! With this funding, I will be delving deeper into the genre of still life painting, while getting to know the farmers and growers of the Village Agricultural Cooperative here in Rochester, MN.



Project Description:
My primary goal is to change, expand, or enrich the ways I connect to my community. My secondary goal is to make improvements in my painting technique and create works with meaning.
I will do this by creating a series of still life paintings that make a connection between the vegetable or fruit painted and the background textile used in the still life set-up. The completed works will help make the invisible visible, by offering the viewer a sense of the cultural backgrounds behind those who grow our food in Southeast Minnesota.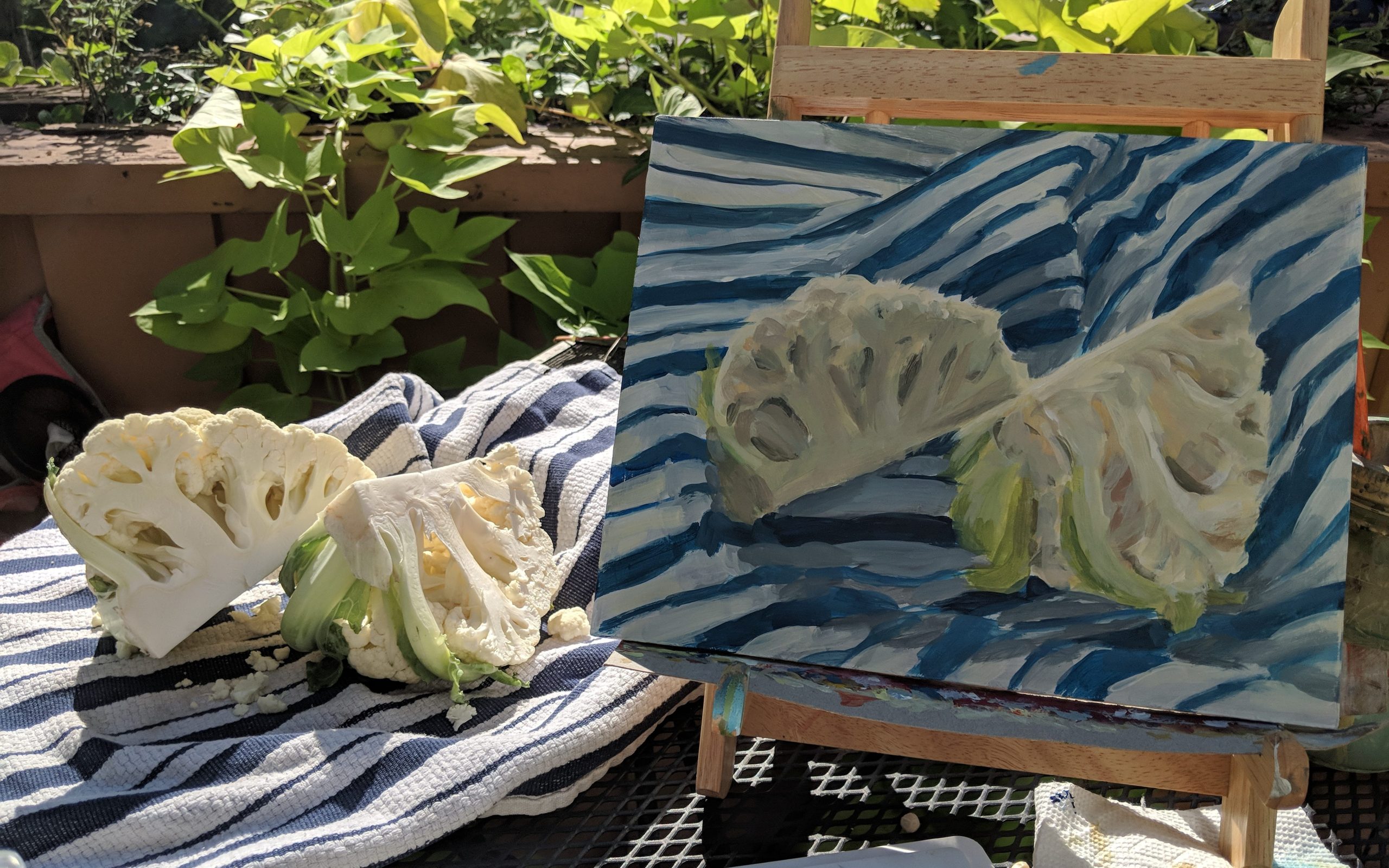 This activity is made possible through a grant from the Southeastern Minnesota Arts Council thanks to a legislative appropriation from the arts & cultural heritage fund.
Project Timeline:
I've committed to six live-painting sessions: July 18th, August 1st, 15th, 29th, September 12th, and 26th. The market runs every Tuesday from 4-7pm.
Some sort of celebration will happen at the end (stay tuned!) and I hope to find a location to hold an exhibition in the fall/winter of 2023/24.
About the Village Agricultural Cooperative:
We are a collaborative of people from all over the world who are building the economic power of historically marginalized communities through food justice initiatives that are sustainable to our planet. We source land in under-utilized urban areas to create family farms that produce culturally relevant foods which sustain indigenous traditions and nourish diverse communities. Through entrepreneurial opportunities, the Village advances the development of food sovereignty.

– The Village Agricultural Cooperative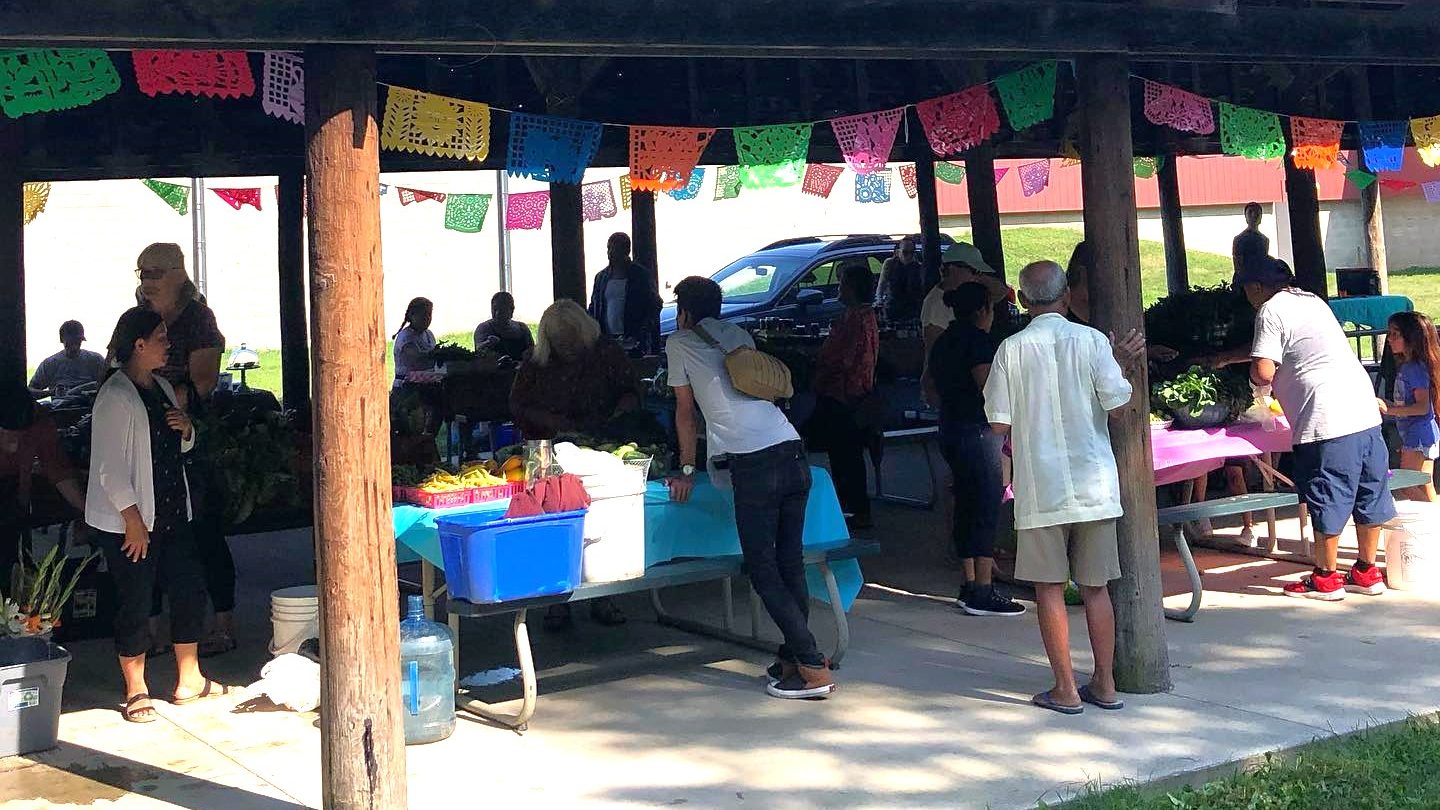 About the Village Market:
Our weekly market features a wide variety of vendors, artisans, and food producers. It varies from week to week, so you can always find something new and interesting.
Come hungry and grab some food from our food truck, bring a chair and relax on the lawn while listening to live music. Bring the kids and elders too – our market
allows for plenty of space to run in the beautiful shaded outdoors and also easy drive-up and drop off for those with mobility challenges.